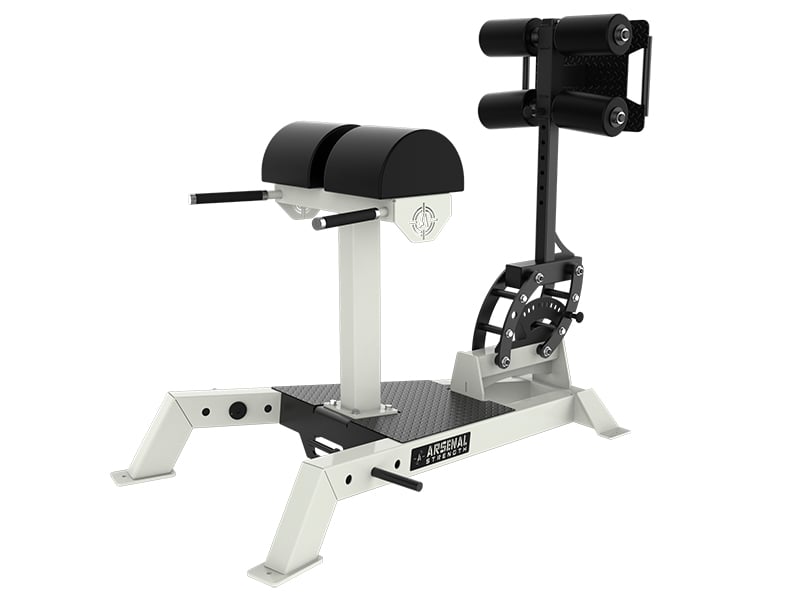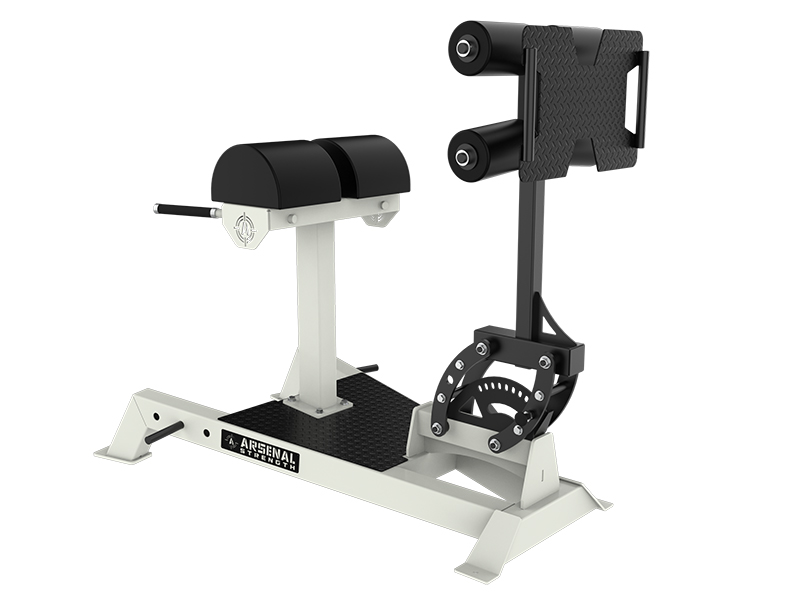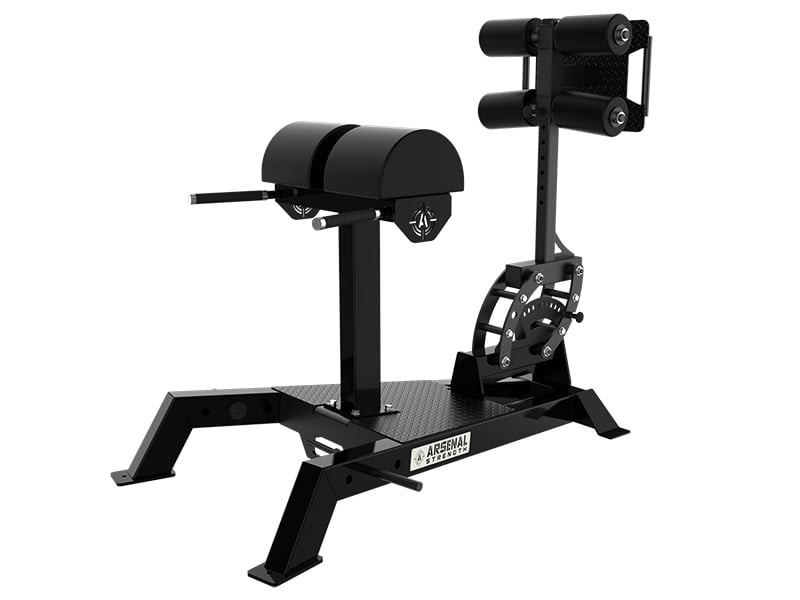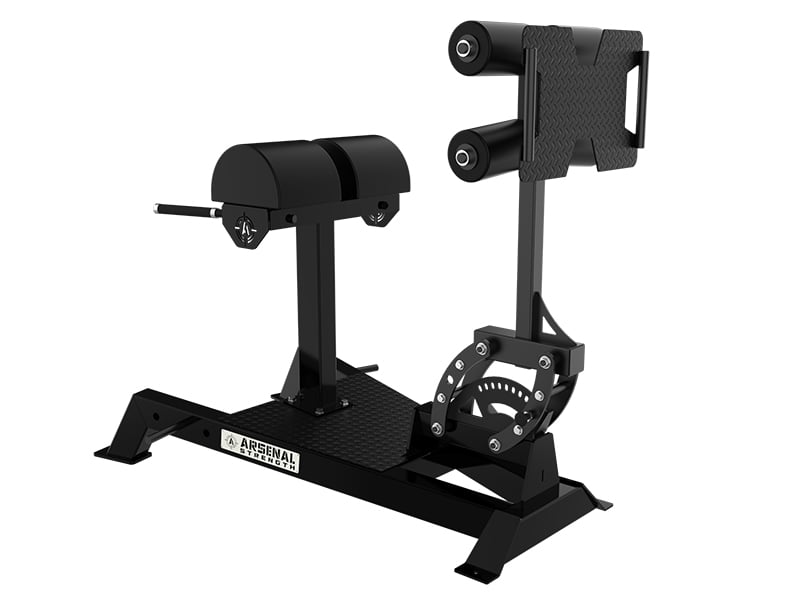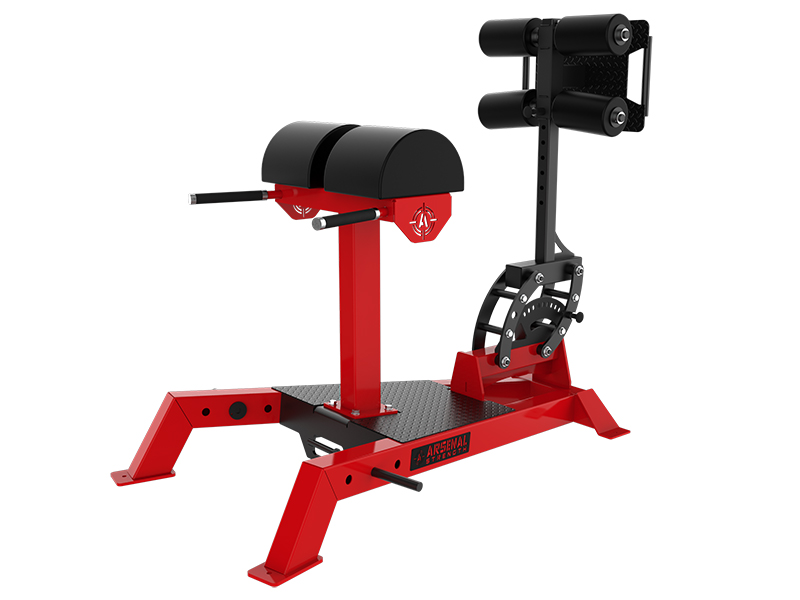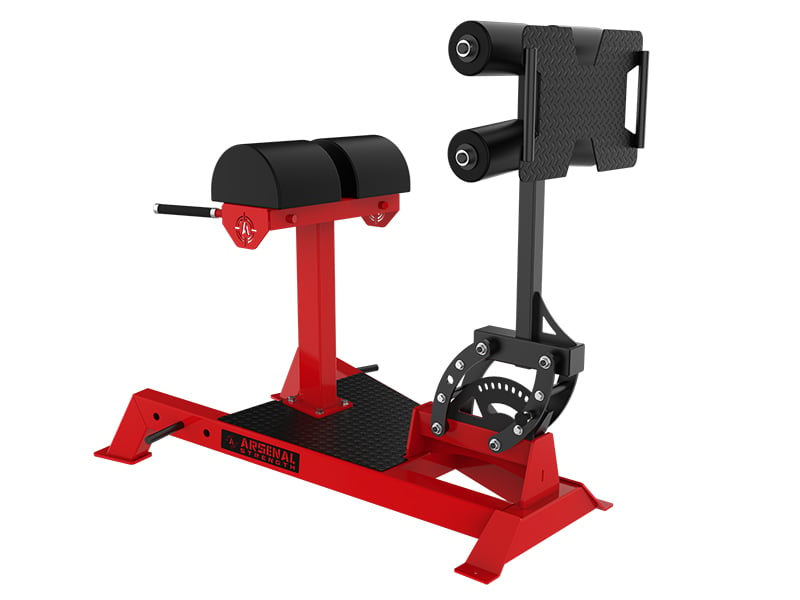 DIMENSIONS
Width: 36'', Height: 62'', Length 55''


MULTIPLE COLORS OPTIONS AVAILABLE
ALPHA GLUTE/HAM DEVELOPER
ALPHA-GHD
The Arsenal Strength Alpha Series Glute Ham Developer features two areas of adjustment that allow for the piece to be custom fit to the user. The swingarm style rear post adjustment allows the user to easily adjust the distance of the footplate to the split high density foam pads. The rear footplate also adjusts up and down to accommodate a large variety of users. A large platform allows a user to easily get into position on this piece. The standard band pegs can be engaged in the multiple available engagement points.


Installation and assembly required, please talk with your AS representative. Please follow all appropriate directions when installing the equipment. Contact Arsenal Strength with any questions or concerns at 865.333.5444 or info@MyArsenalStrength.com.
Products subject to change or differ without notice from image on page.
X
ITEM SUCCESSFULLY ADDED!
KEY FEATURES
ALPHA GLUTE/HAM DEVELOPER
Swing Arm Design
Easy to adjust and comfortable
Split pad for male comfort
Safety Handles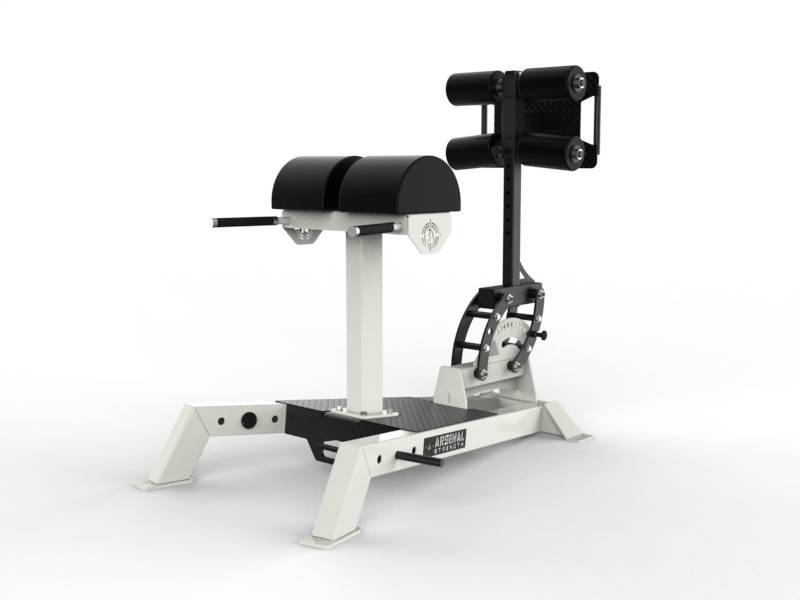 VALUABLE RESOURCES
Maintenance Guide
Maintenance Guide

Maintenance Guide
Warranty Request
Warranty Request

Warranty Request