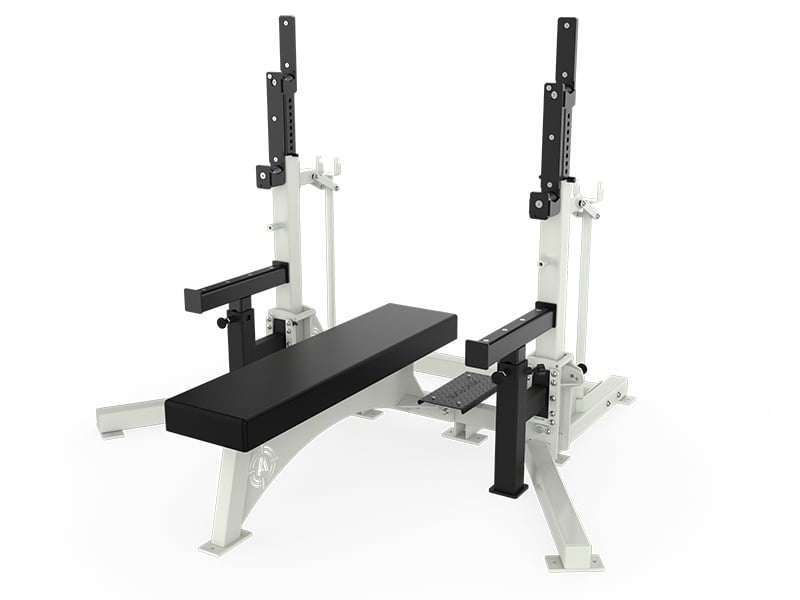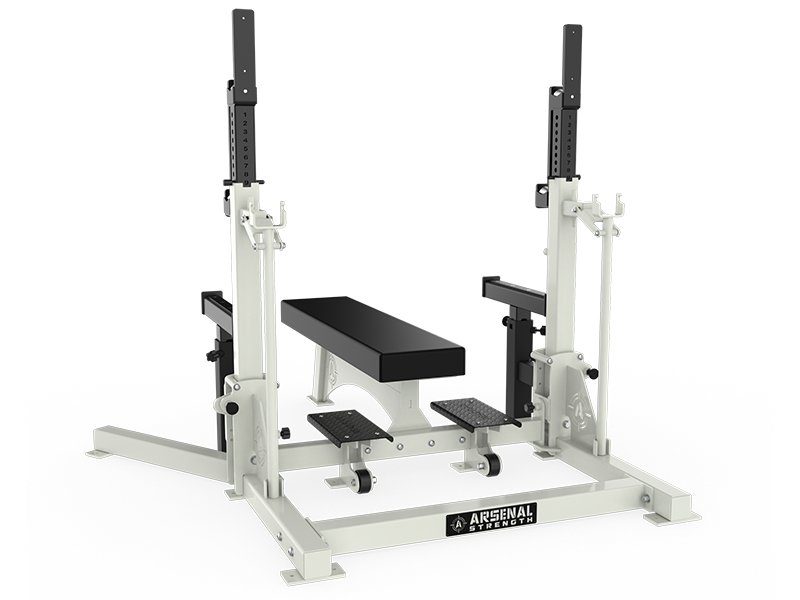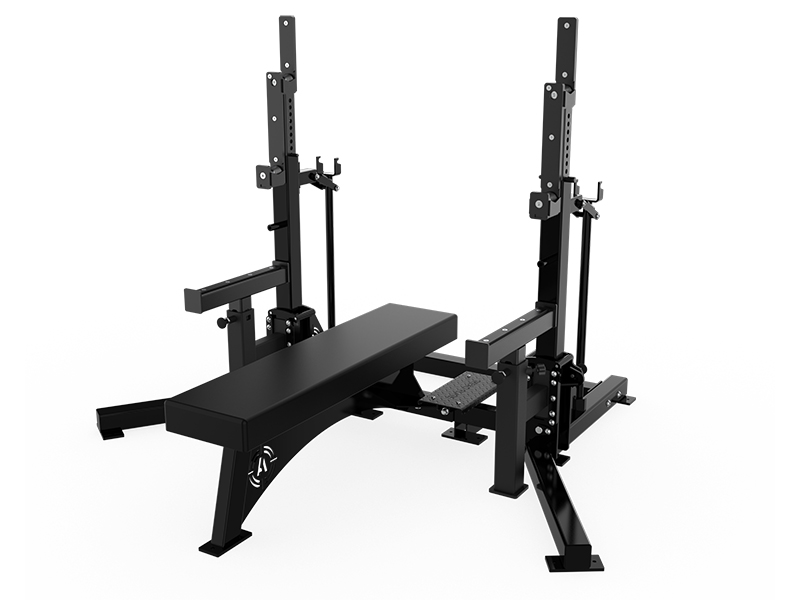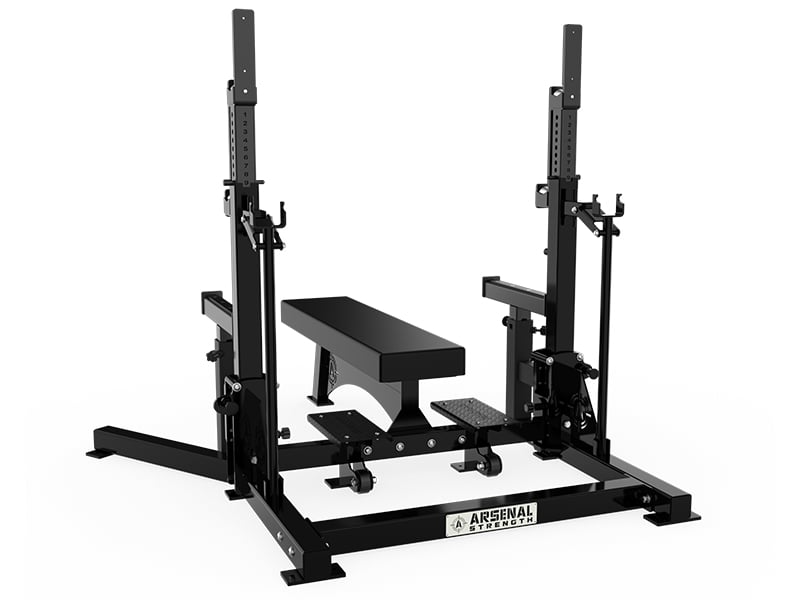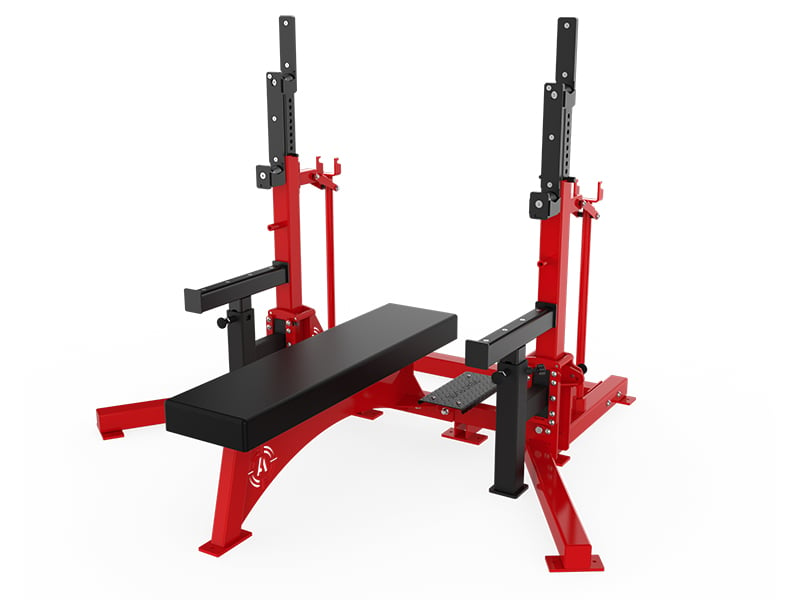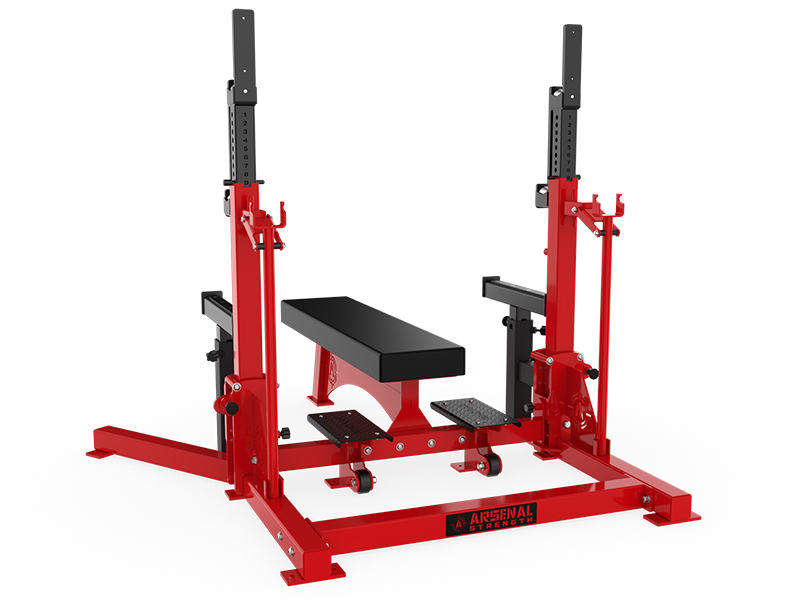 DIMENSIONS
Width: 43'', Height: 70'', Length 80''


MULTIPLE COLORS OPTIONS AVAILABLE
ALPHA COMBO RACK
ALPHA-COMBO
The Arsenal Strength Alpha Combo Bench joins the line-up of the most dominating benches on the market. This unique Combo-style rack allows the user to perform an olympic bench press while the bench is in place. The bench is then easily rolled away to make room for olympic squats. The rolling J cups make for easy lateral movement of the bar while loaded, to prevent damage to the bar, even with heavy weight. The grip dot upholstery is ideal for performing competition movements and the Powerslide Face Savers offer an easier transition between lifts at powerlifting competitions. The Alpha Series is made out of 7 gauge steel, and is customizable to meet the look and feel of your gym's brand.


Installation and assembly required, please talk with your AS representative. Please follow all appropriate directions when installing the equipment. Contact Arsenal Strength with any questions or concerns at 865.333.5444 or info@MyArsenalStrength.com.
Products subject to change or differ without notice from image on page.
X
ITEM SUCCESSFULLY ADDED!
KEY FEATURES
ALPHA COMBO RACK
Rollaway Bench with Fat Pad
Grip Dot Upholstery
Roller J-cups
Powerslide Face Savers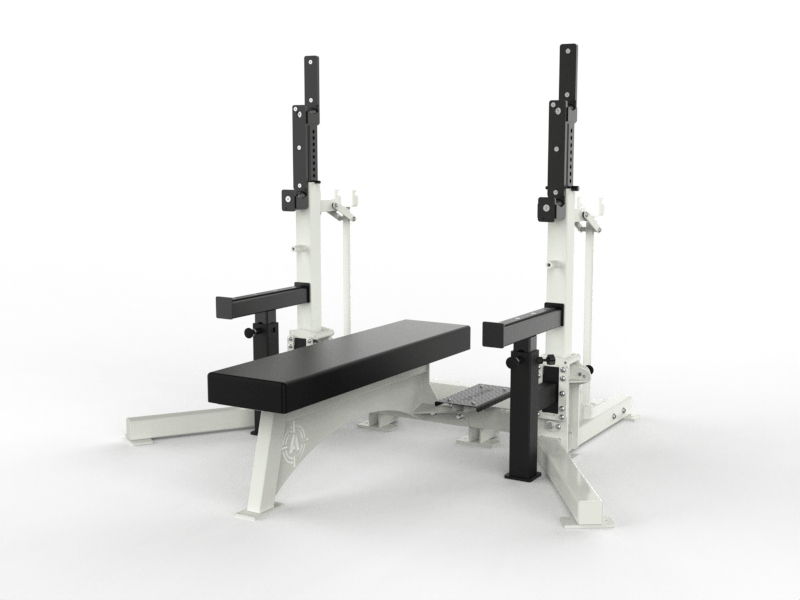 VALUABLE RESOURCES
Maintenance Guide
Maintenance Guide

Maintenance Guide
Warranty Request
Warranty Request

Warranty Request