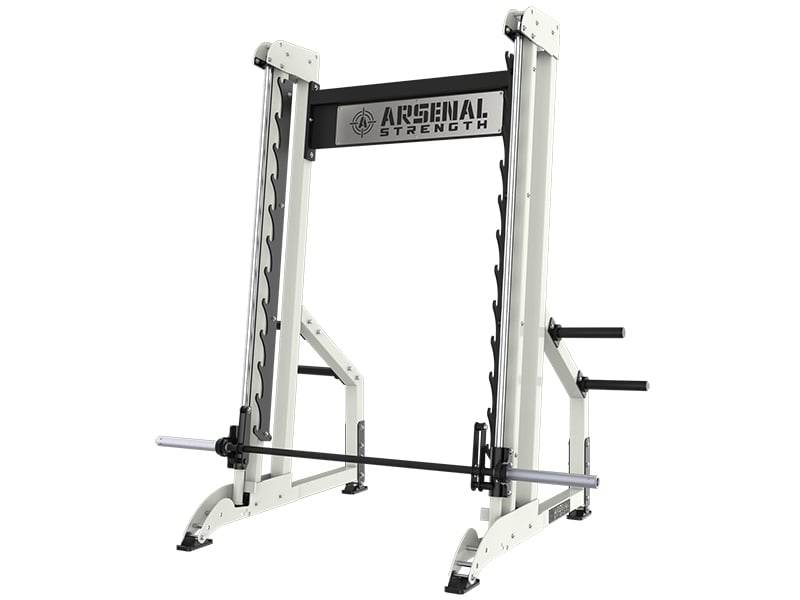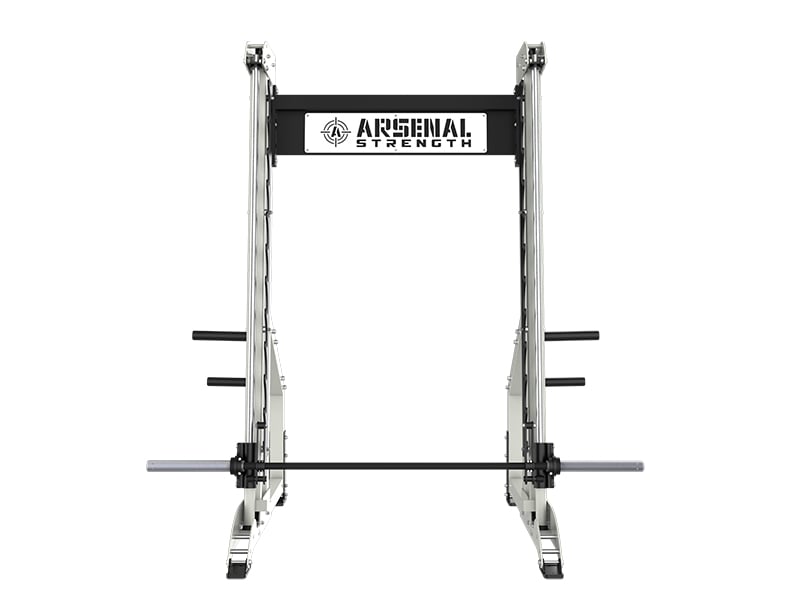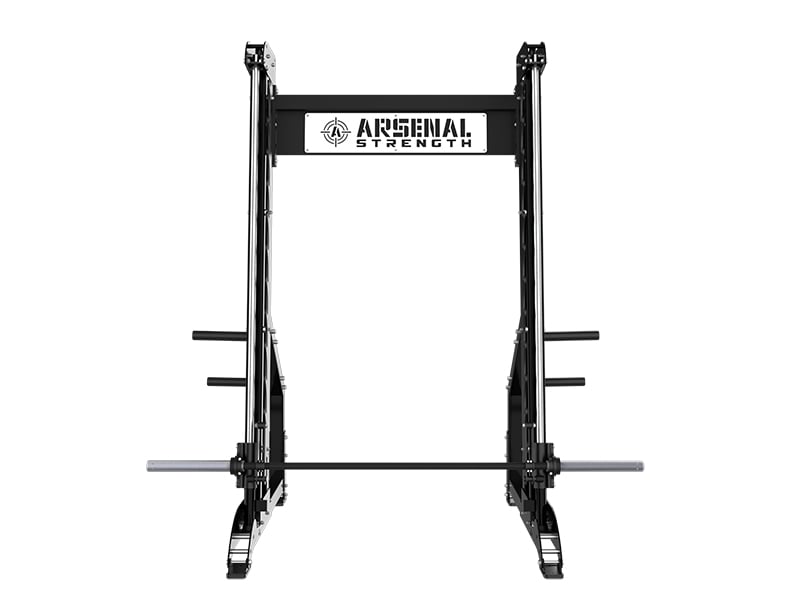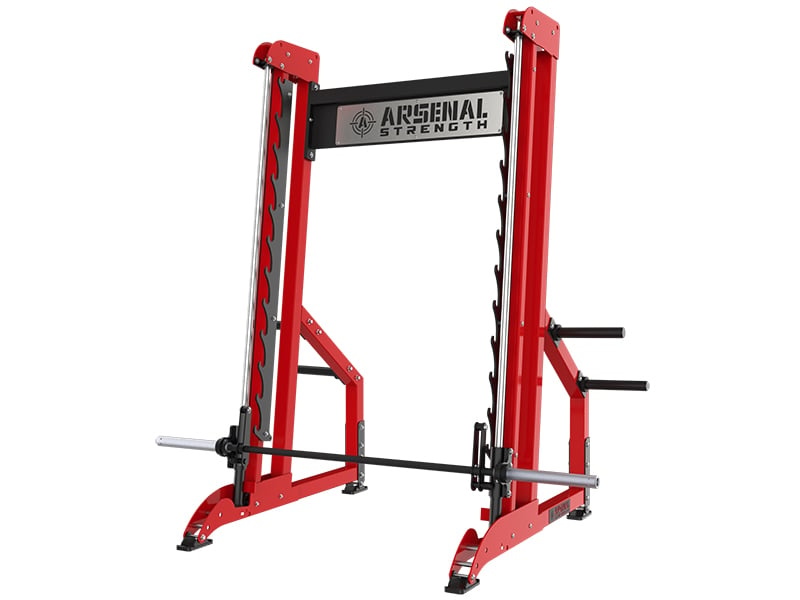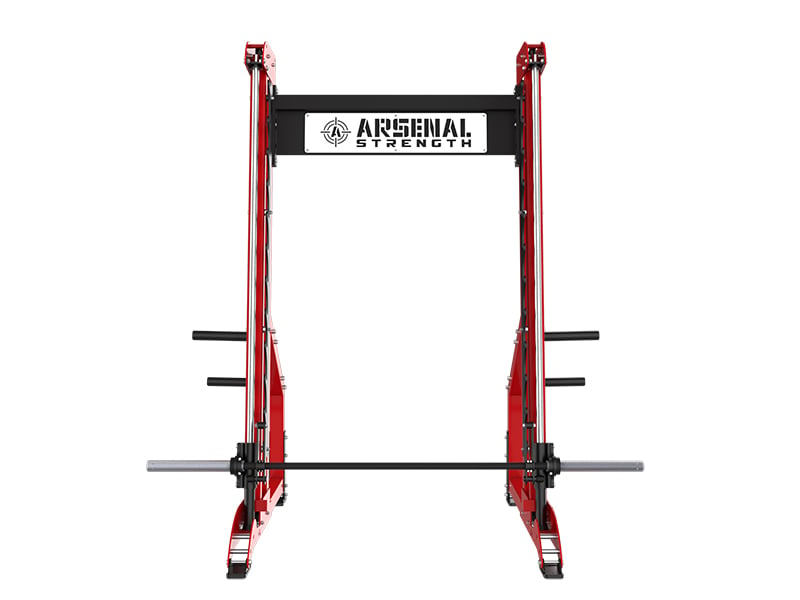 DIMENSIONS
Width: 87.5'', Height: 94'', Length 62''


MULTIPLE COLORS OPTIONS AVAILABLE
ALPHA SMITH MACHINE (0 OR 7 DEGREE)
ALPHA-SMITH
The Arsenal Strength Smith Machine can be set as a 0 or 7 degree vertical plane. Made 8ft tall, this Smith Machine allows a taller (6'6′′) user to do a standing shoulder press using a moderate stance. Lower guide rods to increase range of motion.


Installation and assembly required, please talk with your AS representative. Please follow all appropriate directions when installing the equipment. Contact Arsenal Strength with any questions or concerns at 865.333.5444 or info@MyArsenalStrength.com.
Products subject to change or differ without notice from image on page.
X
ITEM SUCCESSFULLY ADDED!
KEY FEATURES
ALPHA SMITH MACHINE (0 OR 7 DEGREE)
This Smith Machine can be set as a 0 or 7 degree vertical plane.
Allows a taller (6'6′′) user to do a standing shoulder press using a moderate stance.
Front lower foot is made up of 2 laser cut 1/4″ plates which mounts the lower pulleys and tracker rods for the sled
This is a walk through unit
4 weight horns for storage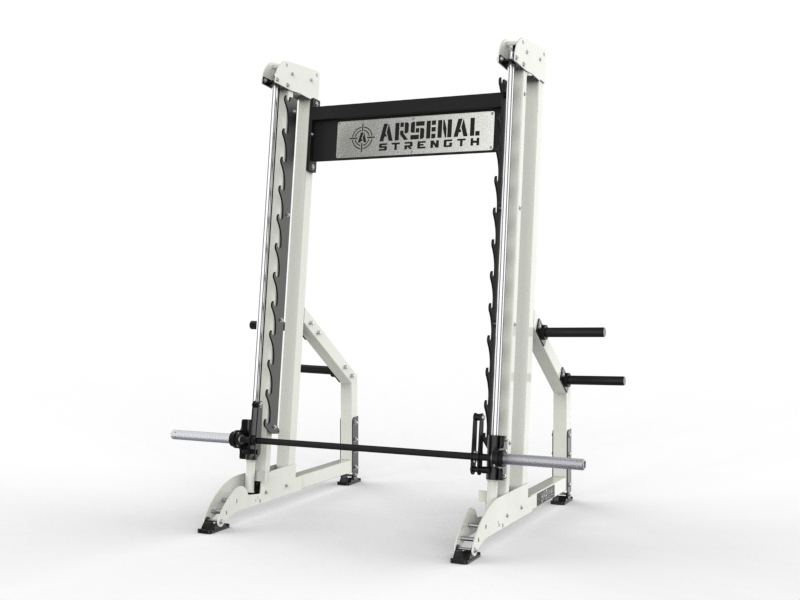 VALUABLE RESOURCES
Maintenance Guide
Maintenance Guide

Maintenance Guide
Warranty Request
Warranty Request

Warranty Request