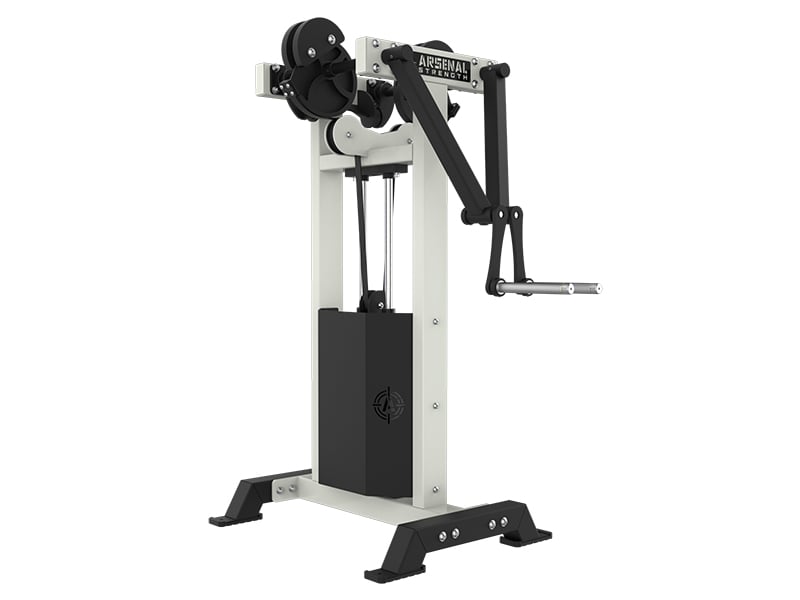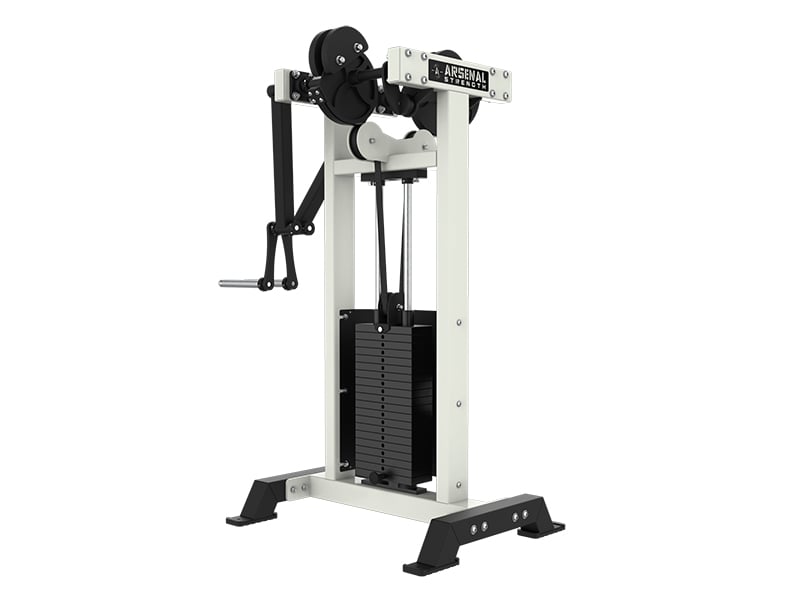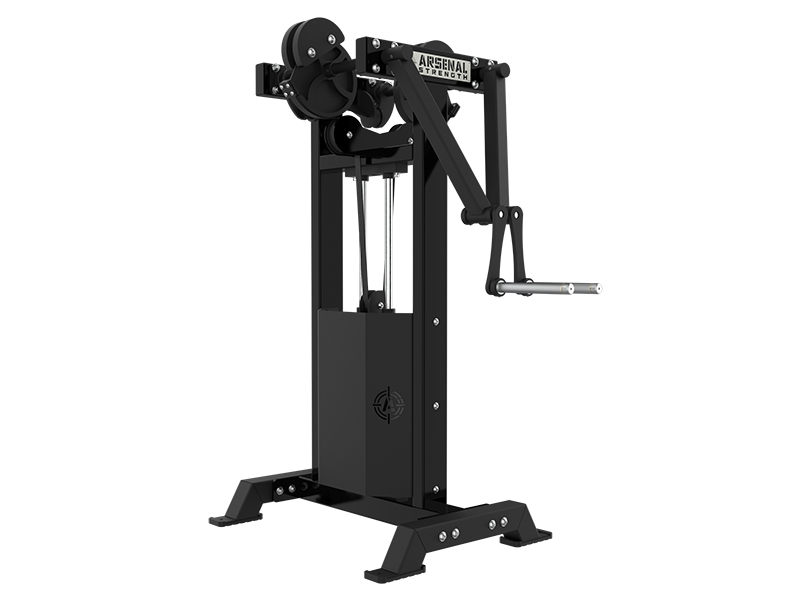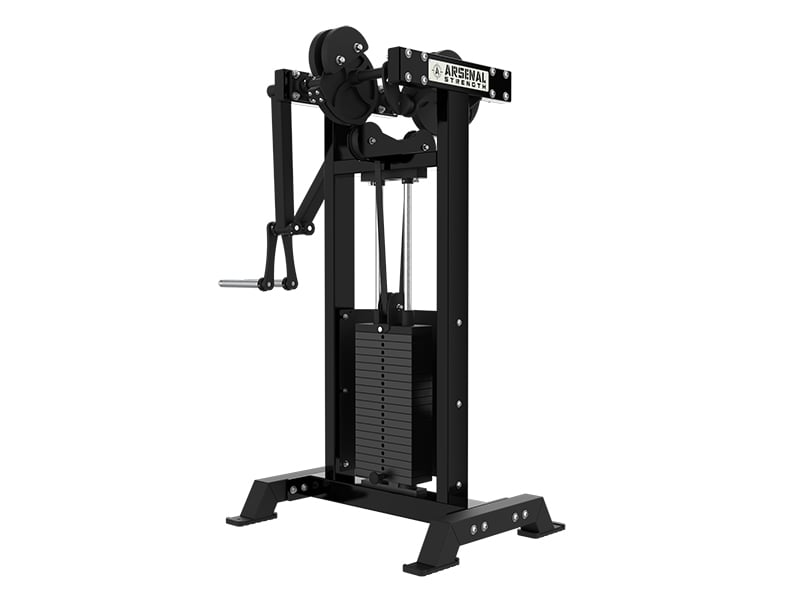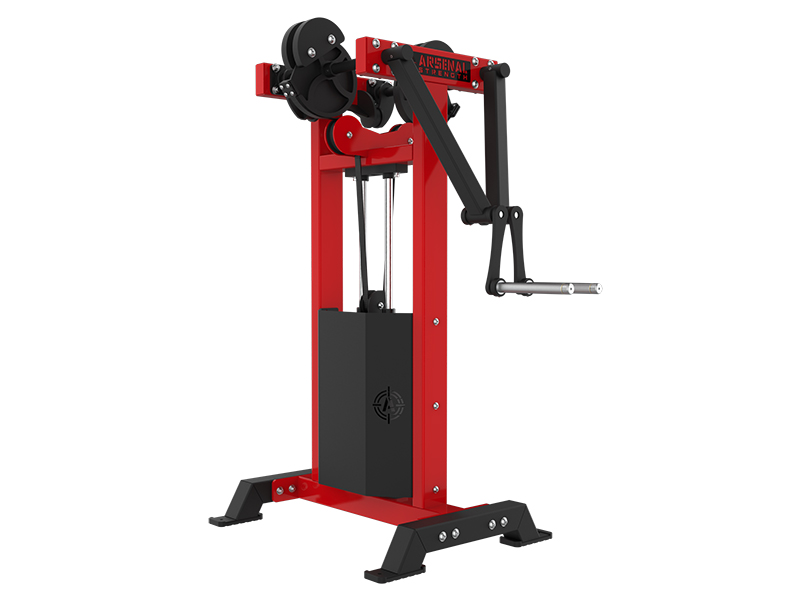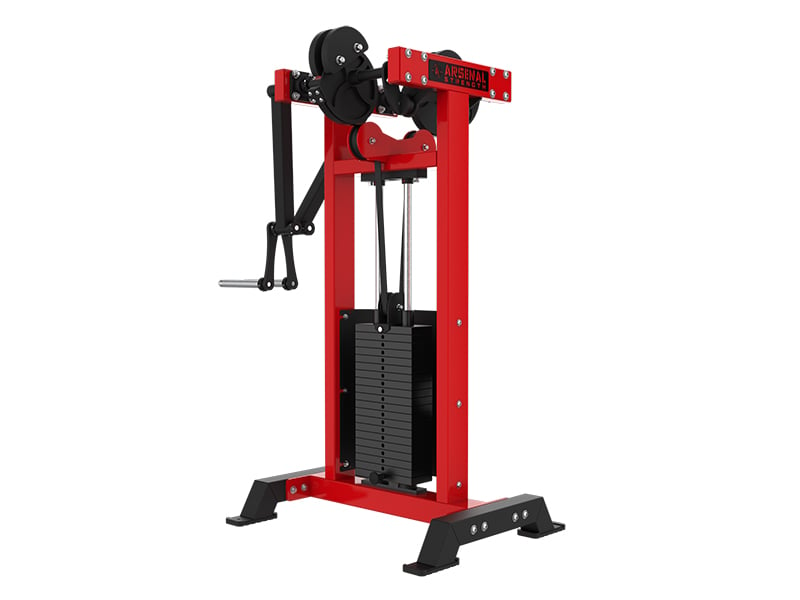 DIMENSIONS
Width: 27.5'', Height: 63'', Length 51''


MULTIPLE COLORS OPTIONS AVAILABLE
M1 SELECTORIZED STANDING LATERAL RAISE
M1-SLR
The Arsenal Strength Standing Lateral Raise is the most sought out piece. The Standing Lateral Raise features a unique custom design that can be used bilateral or unilaterally. We've created rotating handles for comfort throughout the entire range of motion. The Standing Lateral Raise features a pivot point in the work arm to allow for users of various heights. Custom color options available. Made in the USA.


QUICK SHIP ELIGIBLE PRODUCT
This product is eligible for our quick ship program! Our Quick Ship Program is designed to get customers select products in black frame and black pads, as quick as possible. To see if current inventory is available on this product please click the buy now button.
Installation and assembly required, please talk with your AS representative. Please follow all appropriate directions when installing the equipment. Contact Arsenal Strength with any questions or concerns at 865.333.5444 or info@MyArsenalStrength.com.
Products subject to change or differ without notice from image on page.
X
ITEM SUCCESSFULLY ADDED!
KEY FEATURES
M1 SELECTORIZED STANDING LATERAL RAISE
200 lb weight stack
Can be used bilaterally or unilaterally
Rotating handles for comfort through range of motion
Pivot point in work arm allows for users in wide range of sizes and heights
Small footprint
Custom color options available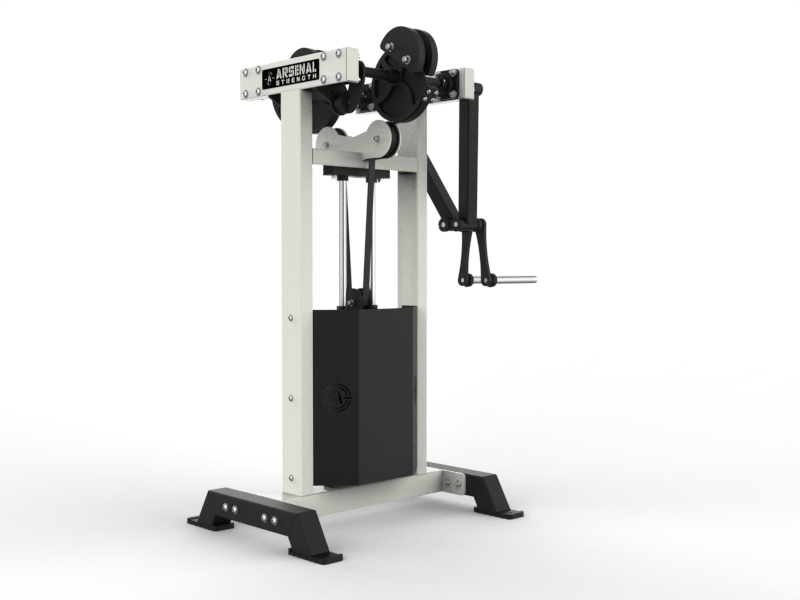 VALUABLE RESOURCES
Maintenance Guide
Maintenance Guide

Maintenance Guide
Warranty Request
Warranty Request

Warranty Request