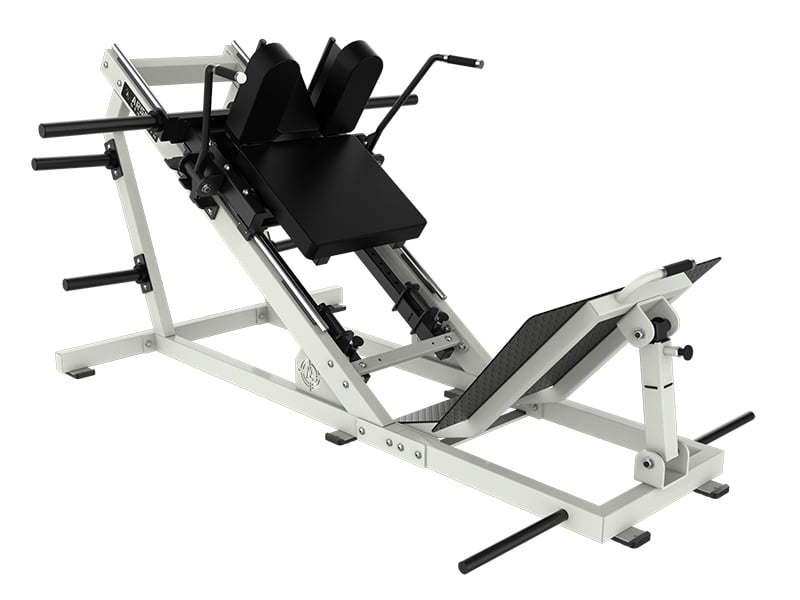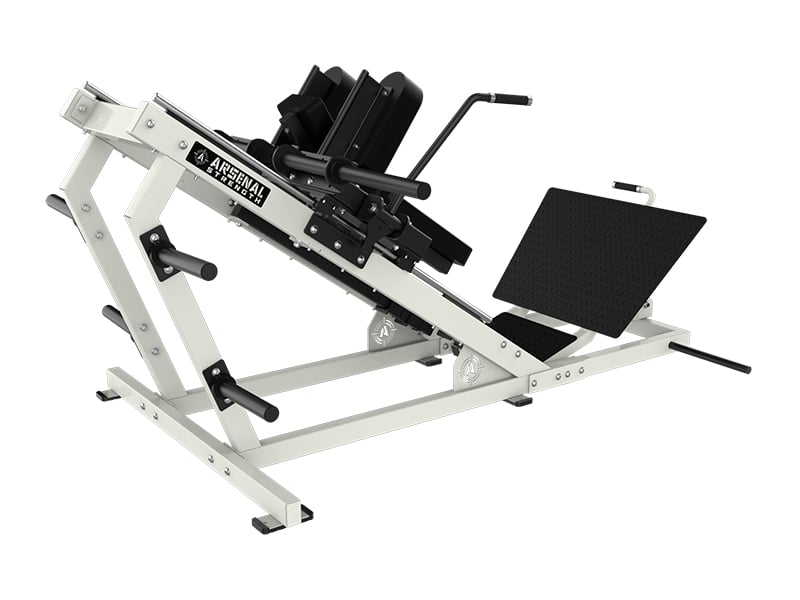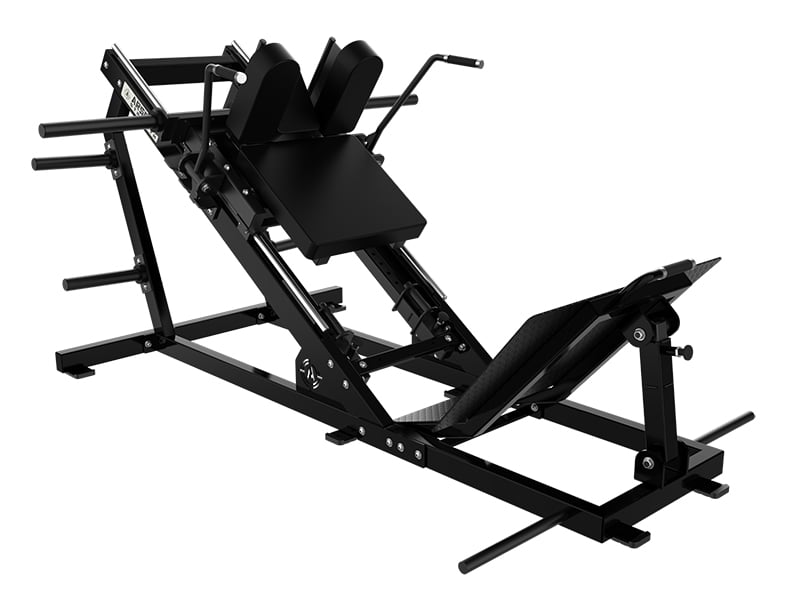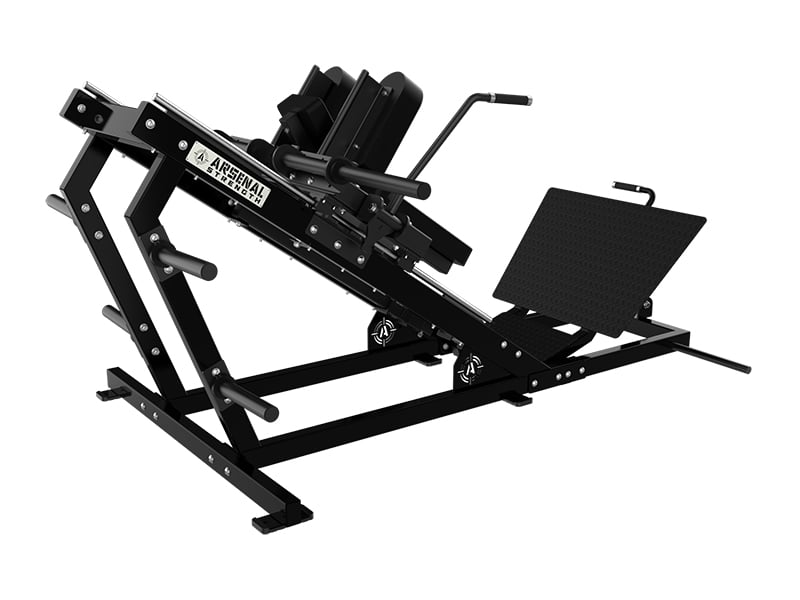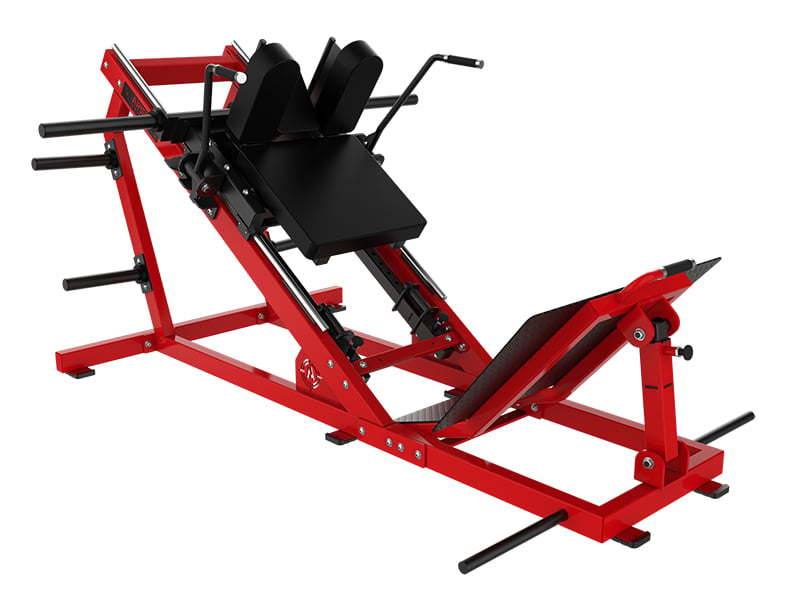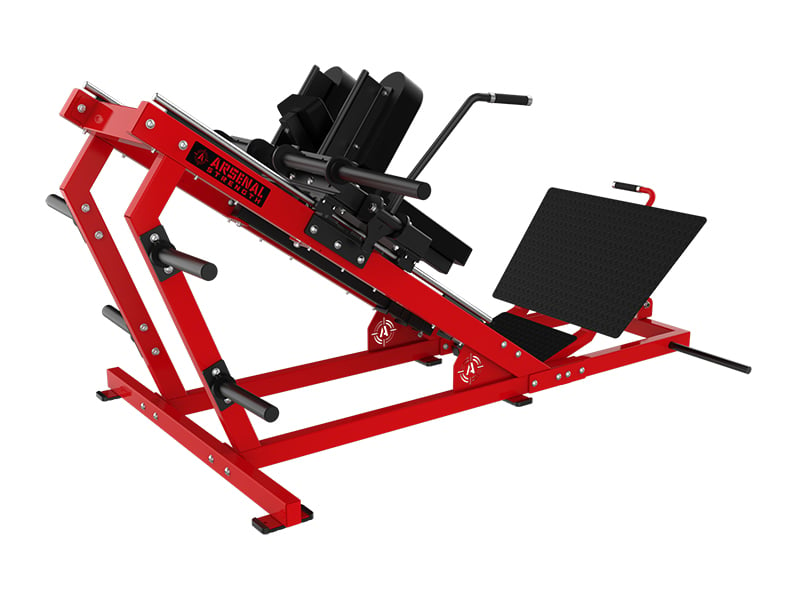 DIMENSIONS
Width: 67'', Height: 48'', Length 100''


MULTIPLE COLORS OPTIONS AVAILABLE
ARSENAL RELOADED LINEAR HACK SQUAT
AR-HS
The Arsenal Strength Linear Hack Squat can be described as heavy duty but still extremely smooth. This Linear Hack Squat features an adjustable foot plate to enable the user to adjust the angle. The Linear Hack Squat can hold up to 26 x 45lbs. Also comes with additional weight storage. This product can be customized to your gym's colors, with custom frame and pad options.

Starting Weight: 90 lbs


Installation and assembly required, please talk with your AS representative. Please follow all appropriate directions when installing the equipment. Contact Arsenal Strength with any questions or concerns at 865.333.5444 or info@MyArsenalStrength.com.
Products subject to change or differ without notice from image on page.
See It In Action
The Arsenal Strength Linear Hack Squat can be described as heavy duty but still extremely smooth. This Linear Hack Squat features an adjustable foot plate to enable the user to adjust the angle. The Linear Hack Squat can hold up to 26 x 45lbs. Also comes with additional weight storage. This product can be customized to your gym's colors, with custom frame and pad options.
KEY FEATURES
ARSENAL RELOADED LINEAR HACK SQUAT
A 26″x28″ (2) angle footplates with adjustable deck angle
Rear frame has mounted dual weight horns
The pad is 26″x 18″ back to give full back support
Shoulder pads are 6″ x 3″ x 12″ dense foam for maximum trap comfort with 9″ between
Can hold 26 45lb's
Various custom color options for frame and pad to match your brand
Band Pegs included
4 weight horns for plate storage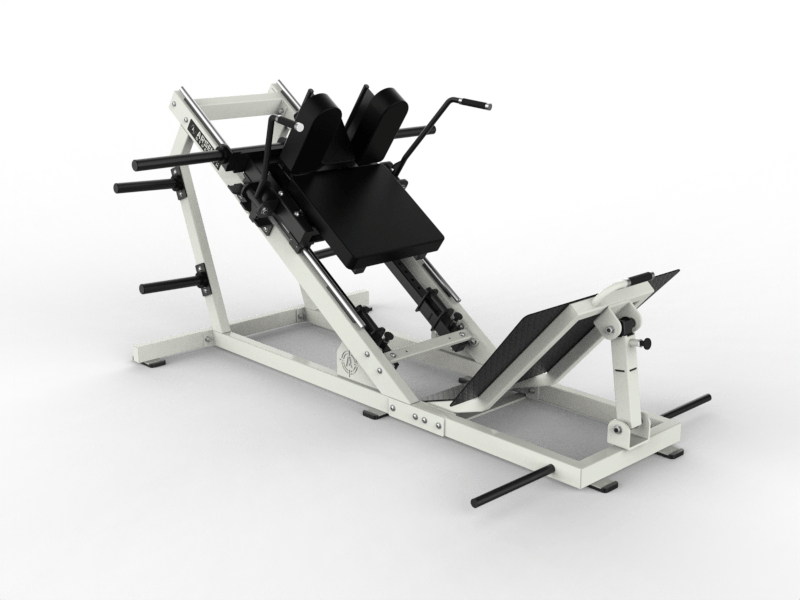 Testimonials
Best customer service in the industry! This brand, along with its employees
and equipment design/manufacturing is the new industry standard.
Matthew
Best equipment hands down!! Equipment is very well built and manufactured. The design is impeccable. It's the Rolls Royce of gym equipment. Brad is an amazing guy and will help you with every step along the way!! Great company!
Jeremy
I stumbled upon Arsenal Strength a couple years ago when I saw a unique piece of equipment at a gym. Since making multiple purchases from them, I'm a true supporter. AS not only develops some of the most high quality and cutting edge equipment in the fitness game, but they're customer service is by far the best. I've bought equipment from many companies and AS has always treated me right, even years after making a purchase. If you're looking for equipment that will last forever and want a great customer experience, definitely check them out. Brad and his team are do amazing things to change the industry.
Brandon
Great company! Excellent equipment. Hands down the best.
Always innovating always going above and beyond to make top of the line equipment.
Devin
The best exercise equipment made.
Chris