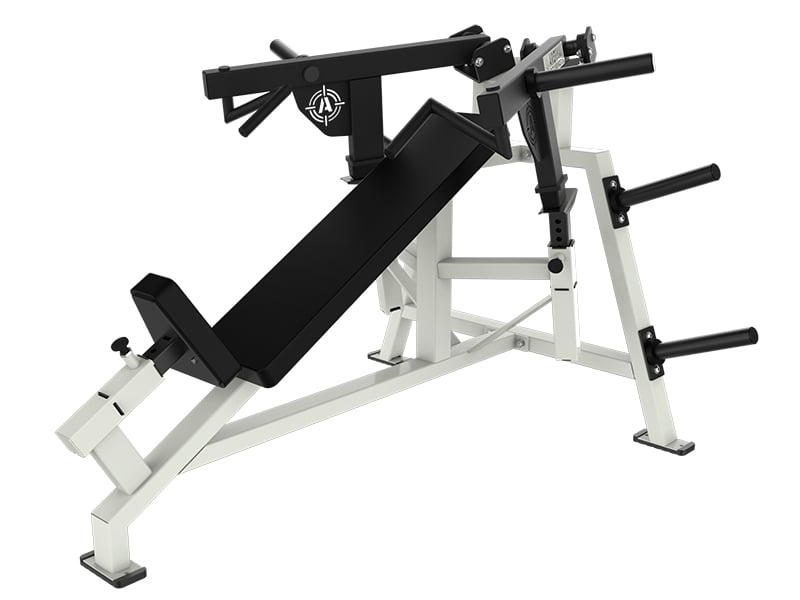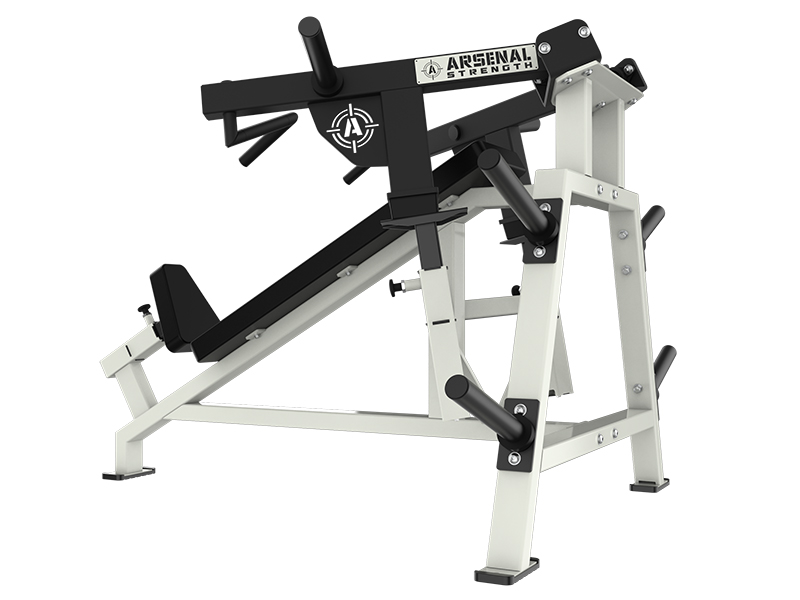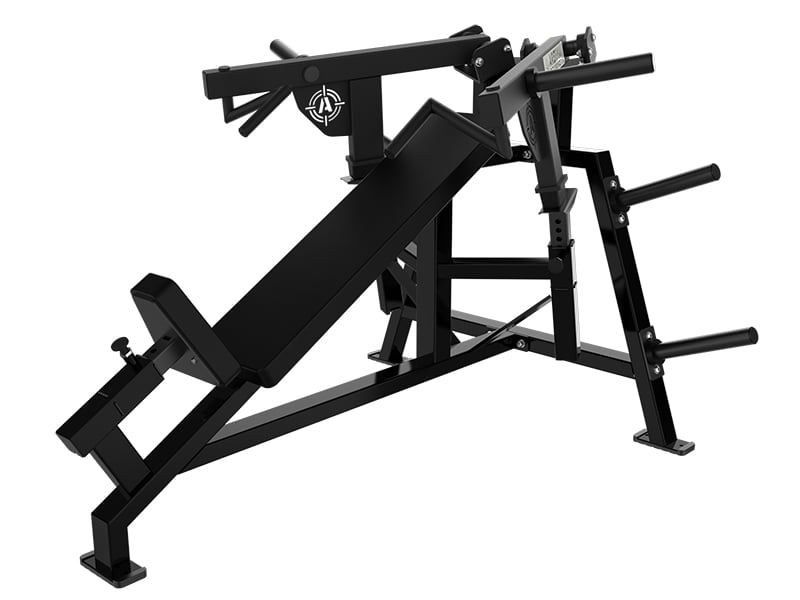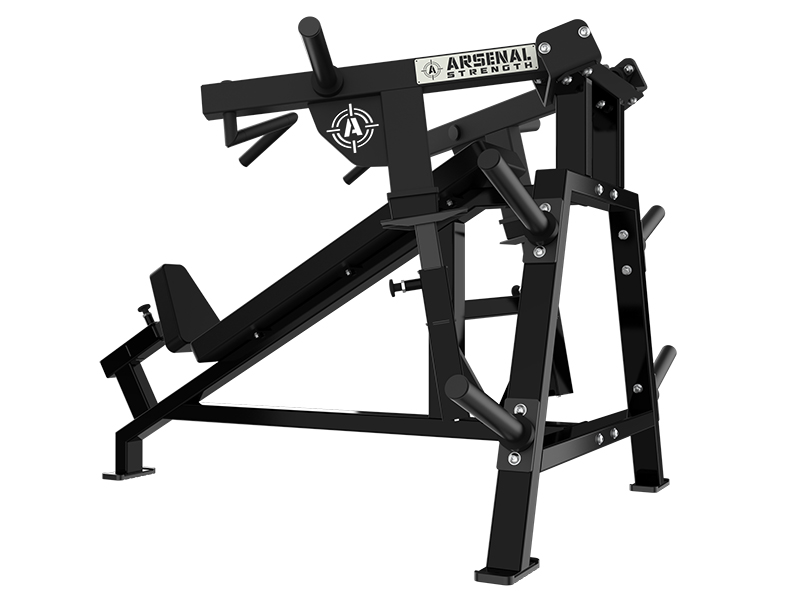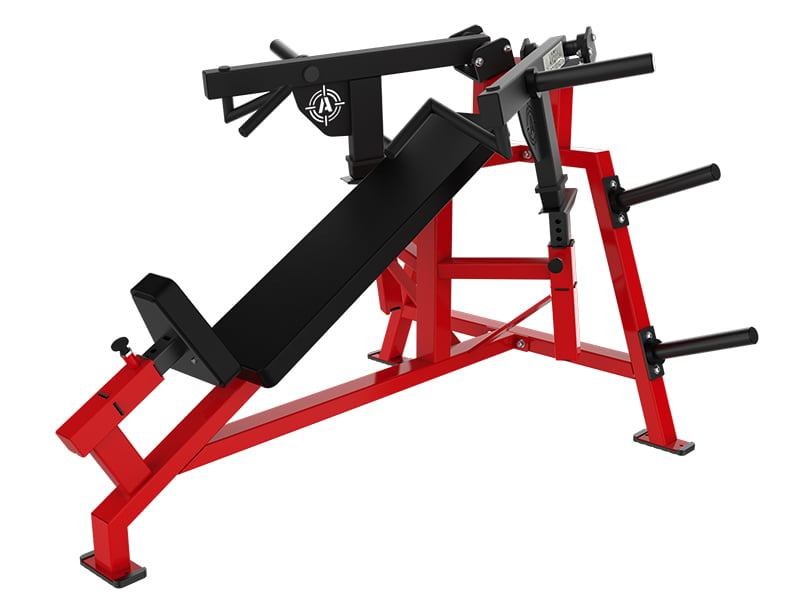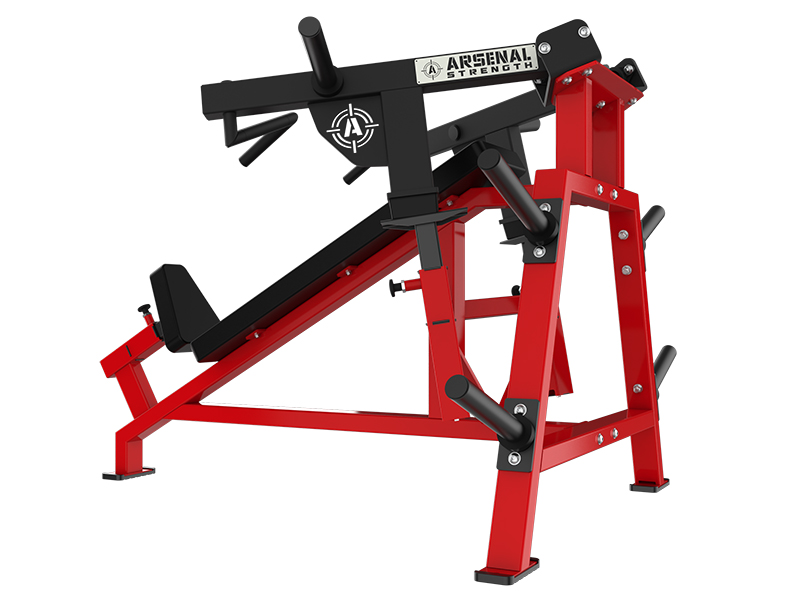 DIMENSIONS
Width: 54'', Height: 47.5'', Length 67''


MULTIPLE COLORS OPTIONS AVAILABLE
ARSENAL RELOADED ISO INCLINE PRESS
ARSENAL RELOADED ISO INCLINE PRESS
The Arsenal Strength Reloaded Incline Press features multiple knurled grip options for exercise variability. The adjustable seat height and gas assisted range limiters help users find the best position to perform the exercise.

Starting Weight: 25 lb per arm


QUICK SHIP ELIGIBLE PRODUCT
This product is eligible for our quick ship program! Our Quick Ship Program is designed to get customers select products in black frame and black pads, as quick as possible. To see if current inventory is available on this product please click the buy now button.
Installation and assembly required, please talk with your AS representative. Please follow all appropriate directions when installing the equipment. Contact Arsenal Strength with any questions or concerns at 865.333.5444 or info@MyArsenalStrength.com.
Products subject to change or differ without notice from image on page.
X
ITEM SUCCESSFULLY ADDED!
KEY FEATURES
ARSENAL RELOADED ISO INCLINE PRESS
2 Hand Position Placements For Variability
Range of Motion Adjustments for Optimal Start Positions
Knurled 32mm handles
4 Standard Weight Storage Horns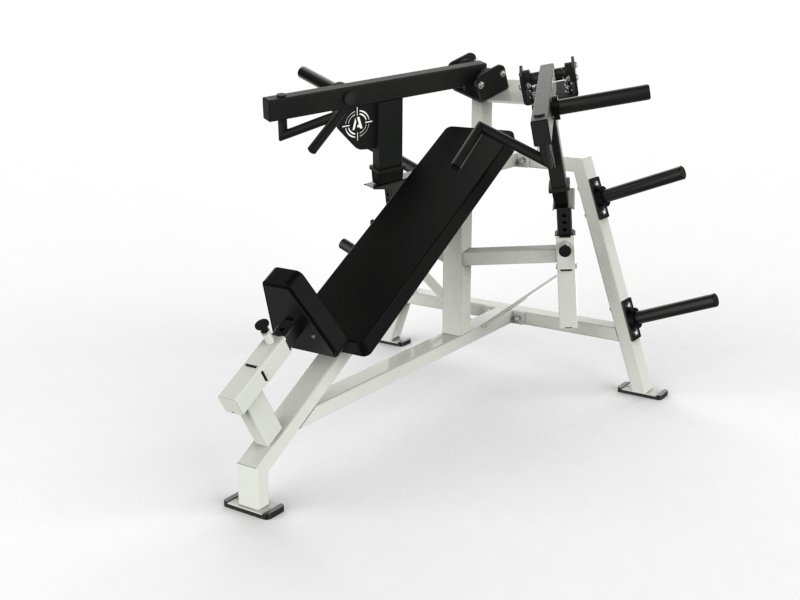 VALUABLE RESOURCES
Maintenance Guide
Maintenance Guide

Maintenance Guide
Warranty Request
Warranty Request

Warranty Request